Running the Crowdfunding Campaign to Save The Oak Tree Farm is an extraordinary experience, with real highs and some pretty deep lows. I'll explain a bit of the background to how I came to create The Oak Tree Low Carbon Farm and I think you'll understand why.
This is what The Oak Tree Looked like when I bought the land seven years ago. Having always grown organically, I was shocked. A 12 acre field with soil that was utterly dead, with only 2% organic matter and no earthworms. A small piece of land that had been utterly decimated by Industrial Agriculture.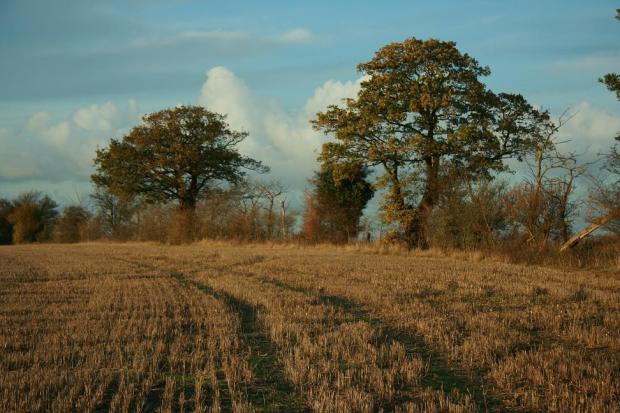 Let's go back a step. What on earth was I doing buying 12 acres of land in the first place!? I had a pretty good job as an engineer, why give it up?
I was genuinely and seriously worried. In my free time, in the evenings following my full time job, I had been studying environmental issues, first an A Level, then a Masters.
Climate Change worried me such a lot that I just I had to do something about it. I moved from working in IT, to developing wind farms in France (a long story which passed via language college near Paris, and University in Corsica). Renewable energy is important, but, frankly, it wasn't going fast enough for my liking. What else could be done?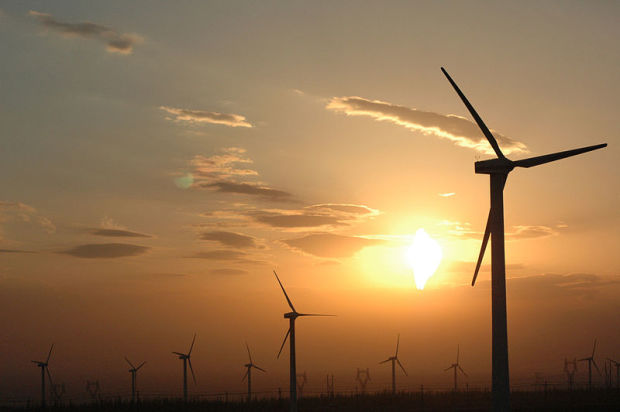 I also grew much of my own food and lived frugally, which is how I save up the money to buy The Oak Tree. Through growing my own food, first on allotments, then on a 2.5 smallholding in France, I realised how intimately food production is linked to environmental issues. Take a look at this article in Nature "One-third of our greenhouse gas emissions come from agriculture"
So I asked the question, "Is it possible to produce good food while really caring for the environment?" And after a good deal of thinking, saving and soulsearching ("do I really  want to do this?!") The Oak Tree Low Carbon Farm was born. It poses that very question, and seven years on I believe we have an answer: Yes, and no.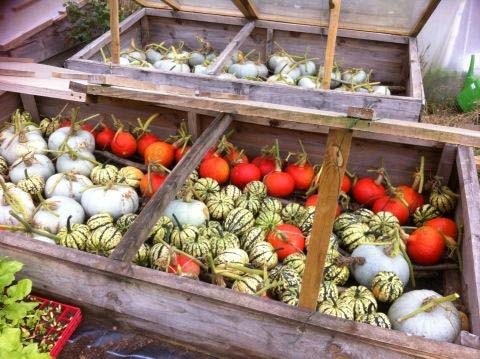 "Yes" because we are doing so at The Oak Tree. We providing vegetables for over sixty household, along with meat, eggs and cut flowers, while having, we believe, a net positive effect on greenhouse gas emissions. Our initial calculations, admittedly from insufficient soil tests (they are expensive, and we are short of time) suggest we are storing more carbon into our soil as organic matter than we are emitting though our farming activities!
But "no" because government policy is so set against what we are trying to do that we are threatened with closure due to lack of funds. I have tried to raise these issues via my local MP, and through campaigning with the Landworkers' Alliance, but it is having no effect here in England (Scotland is doing better).
I personally am living on self employed wages of £600 a month while working pretty much 7 days a week. My fellow growers Eric and John are also working on reduced wages to keep the farm going in the hope of reaching our crowdfunding target. I am still paying a loan back on part of the value of the farm from these reduced wages. The land is worth £120,000 and I ask for a nominal rent of £125 a month from the farm not for profit social enterprise community interest company. I have given everything I have, I can't give any more, which is why I am  appealing for your help.
The Save the Oak Tree Crowdfunding Campaign is our only chance of saving the dream of producing good food at The Oak Tree Low Carbon Farm while showing that it is possible to do so while caring for the enviroment. If we don't achieve our "Survive" target, we will have to close down and I will have to sell the land.
It would be a personal tragedy for me, and I know that our many members and wider friends would be devastated. But I think the picture is even wider than that.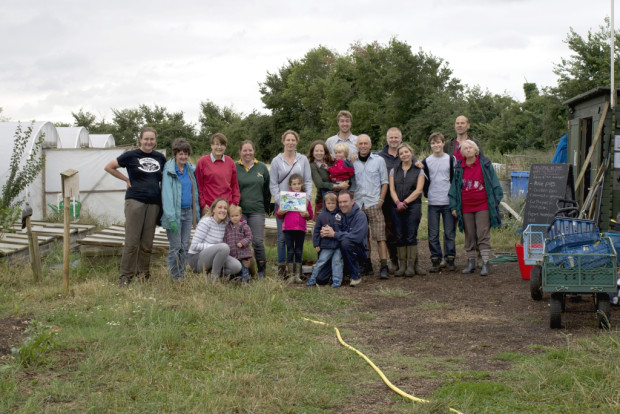 Amazingly, here are The Oak Tree, we not only are we caring for the global environment through sequestering carbon, we are also caring for people, animals, local wildlife. What is there not to like about what we are doing? Why is so little being said in the media about all this? Please help us to survive so we can continue to demonstrate that there really is another way to farm!
If you can pledge money then fantastic, thank you. But just as important is spreading the word. Please do email your friends & family about the campaign, tell colleagues and contacts who might be interested. And also please share posts from our Facebook Page, and retweet our Tweets on Twitter!
Thank you so much from a lady farmer who is both fearful, and hopeful, all at the same time.